Although we are based in Preston, our team and vans can be seen all over the North West. Our popular service has seen us installing staircases in Wigan, Bolton, Blackpool, even Manchester.  This is solely due to our quality craftsmanship combined with a competitive and flexible service. Our whole service is designed to suit families looking to improve their homes. Therefore, we have a simple and easy process to get you stepping up your staircase..
If you would like a quote for a new staircase, the first step is to contact us. Katie is happy to take any enquiries, from simple questions to quote requests. Furthermore, we have a live chat linked to Facebook messenger on our website. If you already know what you are looking for, we can provide you with a free quote over messenger. All you need to do is send us the photos of your existing staircase along with your postcode. Katie will discuss the materials you are looking for and provide you with a free no-obligation quote. Easy, right?
In addition to the option above, we also offer the option of a home visit quote. This is where Luke and the team will visit your home to measure and quote. They will provide the samples of the materials and allow you to get a feel for its quality. The home visit is charged at £50.00 to be paid by cash or card on the day. However, this amount is discounted from your overall quote, should you wish to proceed.
If you are happy to accept the quote we provide, we will complete a home visit to finalise the contract and payment structure. At this point, we will discuss everything from material to waste removal, therefore allowing us to tailor our service. We will require an agreed deposit to be paid immediately, with an agreement of the full settlement process. Once you have accepted our quote, your order is sent to the workshop and the materials are ordered. It's not long now until you have a whole new staircase! We also offer monthly payment plans, if you would like to spread the cost of your staircase.
Our team will attend your property on a date agreed and begin works. Most staircase installations can be completed in 1-4 days. Please ensure that there is access and or parking permits arranged if required prior to our visit. In addition, all staircase and landing carpets and gripper rods must be removed prior to our installation visit.
We will keep you fully informed throughout the process to ensure your satisfaction. Once works are complete, our Director Luke will sign off the work and discuss any snags. Full settlement is expected on the day of completion.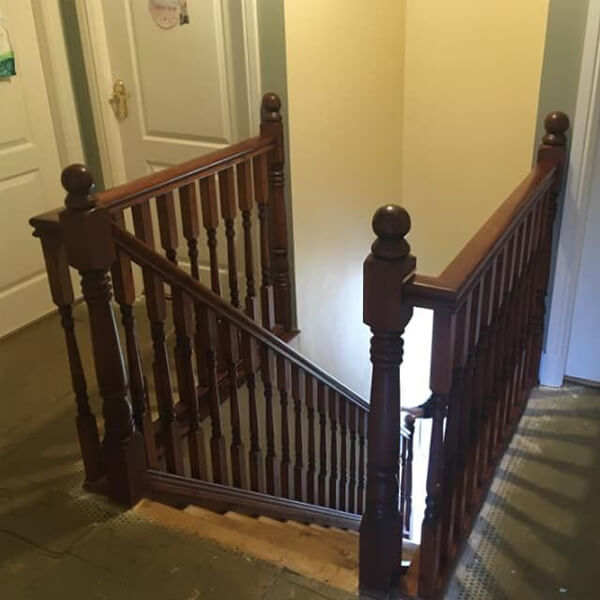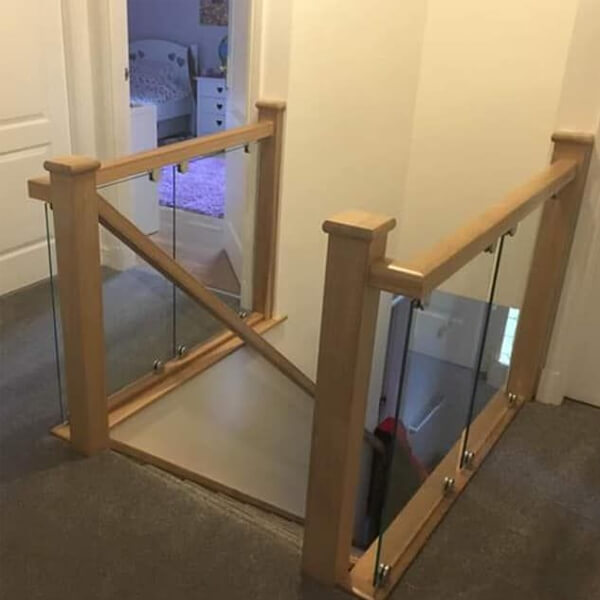 It is very rare we are required to offer an aftercare service; this is due to the high-quality material we use. We choose our suppliers using years of knowledge and experience, we know which products offer longevity. However, as you will see from our reviews, our business thrives from recommendations and repeat custom. This is because we care about our clients and we always ensure great customer service and flawless workmanship.
If you are looking for a new staircase in Wigan, Liverpool or across the North West contact us today. While we try to keep our service as flexible as possible, due to growing demand we often get booked up. It is best to have a chat with us as soon as possible if you are in a hurry.